The RePatriot Flag Way
The RePatriot recycled U.S. Flag is made from fabric which begins its life as recycled plastic bottles. The flag, made from that recycled content, is constructed to meet the exact U.S. Government specifications for a traditional Nylon flag.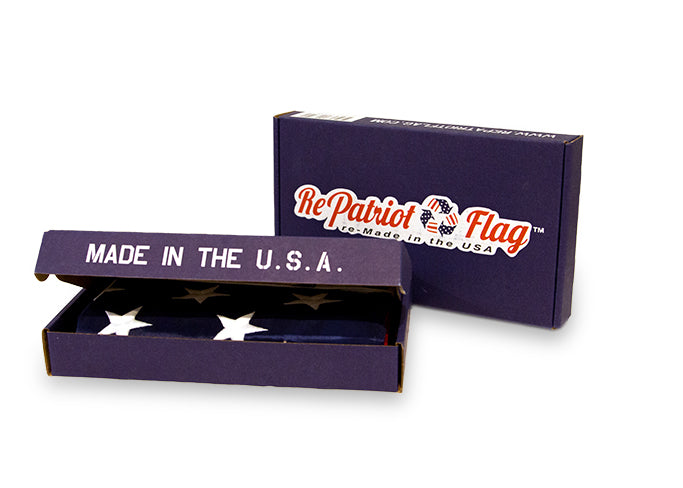 Our Process
We've partnered with the good folks at Unifi, Inc to use their Repreve® Polyester as our base yarn. That yarn is woven into fabric, dyed Red, White and Blue and manufactured into the US Flag.
Every step of that process occurs right here in the USA.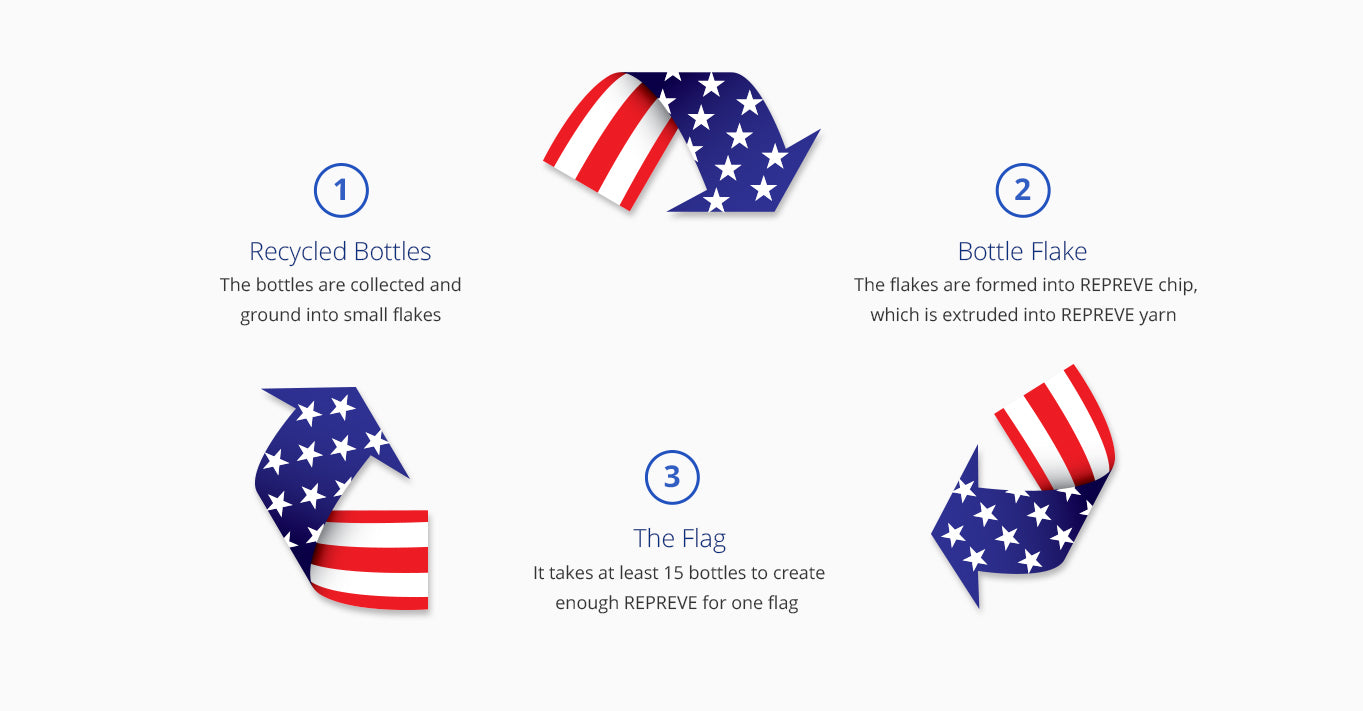 Find The Right Flag For Your Home